PLEASE ENTER TYPE OF CAR & YOUR EMAIL BELOW FOR A PRICE
PLEASE NOTE: THE VEHICLE TITLE IS REQUIRED IN OHIO
PLEASE ENTER TYPE OF CAR & YOUR EMAIL ABOVE FOR A PRICE
PLEASE NOTE: THE VEHICLE TITLE IS REQUIRED IN OHIO
About Columbus Scrap Cars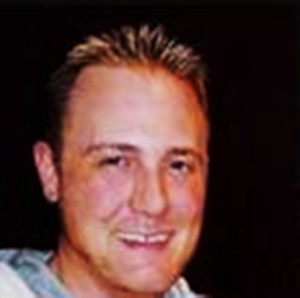 CSC is led by Tony Hamilton, a veteran in the auto scrap and recycling market and his expertise is buying junk cars throughout the (614)!
If your car is wrecked or damaged we can pay you quickly for it. Factors considered for determining the value of a junk car include mechanical issues, interior and exterior damage, age of the vehicle and the demand for it's components. If you own a junk car you may consider selling it for scrap. We are committed to being the Columbus areas fastest, easiest way to get paid for a junk or unwanted car.  We are a cash for scrap cars service provider in that pays cash for cars regardless if it is broken down and not running.  The auto recycling of junk cars process is very easy when you contact our auto buyer and ask him to buy my junk car. We will buy junk cars in any condition.
We presently buy junk cars in these areas:  Bexley, Dublin, Gahanna, Grandview Heights, Grove City, Groveport, Hilliard, New Albany, Pickerington, Reynoldsburg, Upper Arlington, Westerville, Whitehall, Worthington, Brice, Harrisburg, Lockbourne, Marble Cliff, Minerva Park, Obetz, Riverlea, Urbancrest, Valleyview, Blendon, Brown, Clinton, Franklin, Hamilton, Jackson, Jefferson,  Madison, Mifflin, Norwich, Perry, Plain, Pleasant, Prairie, Sharon, Truro, Washington, Montgomery, Huber Ridge, Lake Darby, Lincoln Village, Amlin, Blacklick, Darbydale, Flint, Galloway, Georgesville and New Rome.
Why choose another auto buyer for auto recycling of junk cars in Columbus? We are the areas premier 'buy my junk car' outfit. All we do is buy junk cars — plain and simple. As an established buyer of junk cars, we know how to get this done.  As an experienced buyer of scrap cars, we know how to get the process completed quickly.  Our buyer of junk cars is standing by to receive your call at (614) 715-5005.  Do you seek a buyer of scrap cars in a location near you? With our cars for cash website, you will quickly get a quote. With our cash for cars website you can receive a fast quote.  To receive cash for junk cars, we are just a phone call away.
HOW IT WORKS:  1 – 2 – 3
CALL (614) 715-5005 FOR A JUNK CAR QUOTE

WE SCHEDULE THE TOW (PICK UP OF YOUR CAR)

WE ARRIVE TO PICK UP YOUR CAR & TITLE AND PAY YOU!
We have been a leading junk vehicle buyer in the area for several years now.  The key to old car removal is insuring that we deliver on same-day and next-day vehicle pick up.  Call now for a price for a damaged car and we will tell you right over the phone.  The market price for a junk car has been negatively impacted recently due to conditions in the commodity values.  Contact our junk car buyer for a price for a wrecked car or other non-running vehicle.  We do much more that provide a fast price for scrap cars, as junk car removal is included also.  Contact our junk car buyer today for a quote for a junk car.   The quote for an old car is a cash price that we will pay you when we tow away the vehicle.   To scrap a car for cash is quick and easy with us. We give you a price over the phone and come out to haul it away. Contact our scrap car buyer to sell an old car, truck, van or SUV today.   As a scrap car hauler, we will buy vehicles with any and all levels of damage or malfunction.    We buy cars and facilitate scrap car removal regardless of the weather, 6 days a week.  We have been working as a scrap my car hauler in Ohio for several years now.
Among the scrap yards that buy cars, we strive to insure that up to 90% of the vehicle is recycled. When scrapping cars, about 90% of the vehicle's composition is recycled.  When you sell a car for cash you are actually doing a good thing for the environment.  To sell a junk car quickly, call (614) 715-5005, since we will provide same-day or next-day scrap car hauling.  I'm sure your neighbors are tired of looking at the car—sell an old car for cash to us! If a car has sat in your driveway, yard or garage for 2 months, it is time for the sell my car for cash option. Turn that junk car into cash today—sell us your car.   To sell your junk car fast, contact us and you will see why we are the best in the junk car buying business.
Sell your scrap car today and break free from the headache and move on. When selling a junk car it is important to consider whether the service provider is environmentally conscious. The act of selling a scrap car to Columbus Scrap Cars is an environmentally sound decision to recycle, reuse and redeploy. If considering whether selling an old car for scrap is worth it, also consider the results of keeping it. We have been scrapping car for a decade now and don't mind if you have a wrecked or totaled car.  Our junk vehicle removal service is included free in the price for your junk car.  Our junk vehicle scrap service is included free in the price we give you for a scrap car. In the scrap car hauling business, we buy junk cars and offer fast service.  Are you asking yourself where to junk a car for cash? You have found the best option in the area! We are among the sites where to scrap a car quickly for cash in this area.  Are you wondering where to sell a junk car? Give us a call today for a scrap car price quote.  When it comes to who buys junk cars, we are among the best in fast turnaround and customer service.   If you are wondering who buys scrap cars around here? Contact Columbus Scrap Cars today–you won't be disappointed. Shopping around among those who do junk car towing and you may see some variance in scrap car pricing.
Are you wondering where to scrap my car in Columbus?   Calling a place who buys old cars shouldn't be a hassle—that is our mission.   Complimentary scrap car hauling & removal are available among those who junks cars.  We are among those who scraps cars in the Columbus area. We take pride in offering fast vehicle pickup.   The value of a junk car has dramatically decreased this past year and price quotes will reflect it.  We provide quotes for the value of a scrap car 6 days a week. It is far from glamorous, but someone has to do it. Those seeking money for a junk car are advised to contact Columbus Scrap Cars ASAP.
Don't leave that old ride sitting around—get money for a scrap car today. When you contact people that buy junk cars, simply have the year, make and model of the vehicle on-hand. Are you wondering where to receive money for a salvage car?   It is quick and stress-free—you only need the title in your name to get dough for a salvage vehicle. Don't leave that worn-down car sitting around—get money from our salvage car buyer today.  Are you wondering where to find a fast wrecked car buyer? The later-model cars tend to bring you the most money from car buyers these days. Don't leave that old car, truck or van sitting around—get money for junk car scrap. It is quick and easy—you simply need the title in your name to sell a car to a scrap vehicle buyer.