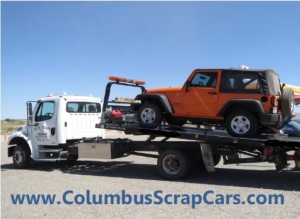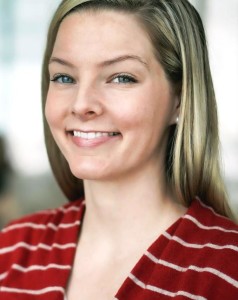 Columbus Scrap Cars – Get Paid for Your Car!
We buy junk cars and scrap cars throughout the greater Columbus area!
Sell your old car regardless of condition.
We pay you for cars with free towing included.
Call (614) 715-5005 for a junk car quote over the phone and if you agree we will usually pick up your scrap vehicle the same-day or the next-day.
Selling a car, truck or van for scrap is quick and easy. You MUST have the vehicle title.
We are an auto buyer that quickly handles the auto recycling of junk cars. We buy junk cars 6 days a week.  Are you wondering who will buy my junk car?
Buying Junk Cars
CALL US: (614) 715-5005
(ENTER CAR YEAR/MAKE/MODEL FOR A PRICE BELOW).
ENTER YOUR CAR INFO FOR A PRICE
We buy junk cars in these areas:
Bexley, Dublin, Gahanna, Grandview Heights, Grove City, Groveport, Hilliard, New Albany, Pickerington, Reynoldsburg, Upper Arlington, Westerville, Whitehall, Worthington, Brice, Harrisburg, Lockbourne, Marble Cliff, Minerva Park, Obetz, Riverlea, Urbancrest, Valleyview, Blendon, Brown, Clinton, Franklin, Hamilton, Jackson, Jefferson, Madison, Mifflin, Norwich, Perry, Plain, Pleasant, Prairie, Sharon, Truro, Washington, Montgomery, Huber Ridge, Lake Darby, Lincoln Village, Amlin, Blacklick, Darbydale, Flint, Galloway, Georgesville and New Rome.
Buying junk cars with no towing fees. We'll come to you & pick up your vehicle for free. As an auto buyer, we can purchase your car the same day. Get paid quickly for your car. We buy cars, trucks and vans (with title) that are wrecked or have serious body damage. Get a fast payment offer for your car.  Have an old clunker that is not running? Sell the vehicle to us your car for cash today. Submit your basic vehicle information and get a junk car quote. (title required) We pick up the car and pay you cash. We can schedule pick-up the same day or next day throughout Franklin County. Our towing service will arrive at the location of pick-up and pay you cash for the title.  We are operating in the  auto recycling of junk cars business. As a "buy my junk car" service provider in Columbus, we strive for fast, friendly service.
Calling an auto junk hauler is often the best existing option for disposal of an undesirable vehicle. Do we buy auto scrap for cash? Yes, we will purchase junk cars and tow them away. When it comes to who buys auto junk, we are among the finest in quick turnaround and personal service.  Are you wondering who buys auto scrap around here? Contact (614) 715-5005 today to get paid for your car.  We buy scrap cars and take pride in offering the best in fast vehicle retrieval and excellent junk car prices.  For a price quote on how to get cash for a car, you can contact our junk vehicle buyer.
During 2017, those of us who buy scrap cars have been negatively impacted from a steep drop in scrap pricing. We are optimistic that the price for junk cars will rise in 2019!  You can get cash for a car regardless of condition and towing of your junk is included. As a reputable buyer of scrap vehicles, we recognize how to get this done quickly. Do we take cars for cash that are wrecked or dented? Yes, we most definitely do buy these cars.  If you seek cash for cars – we are available!
We pay cash for scrap cars regardless of whether they are wrecked or damaged. We strive to make it simple and easy to get cash for wrecked cars.   Same-day or next-day damaged car removal is included in the scrap car quoted price.  As experts in damaged vehicle removal, we will get your car picked up quickly.  Contact us today for fast cash for cars!
As the area's premier junk car buyer, we will get the job done quickly. Is your old car making you look like the Beverly Hillbillies of the neighborhood? Call our junk car hauler today! If you have the title, then we have the cash. Get a junk car quote today. Complimentary junk vehicle removal is included with our car scrapping service.  To junk cars for cash in Ohio, you will always need the vehicle title and an ID. The market pricing for junk cars in Ohio has declined recently with dips in the scrap steel market.
Why consider anyone else for junk my car services?
Our junk vehicle buyer gives you a price for the scrap value of your car
Old car removal is included in the price you get for scrapping your car
The price for a damaged car is low–but why leave it sitting around?
We are able to provide you a quick price for a junk car over the phone
After you receive a quote for an old car, we will schedule a time to pick it up. There are several scrap yards that buy cars to be recycled–but we are the easiest to work with! We make scrapping cars quick and easy, give us a call today. To sell a car for cash simply pick up the phone and call our junk vehicle buyer. The requirements to sell a junk car are that you possess the vehicle title and ID with matching name.  Many folks tell us that they had no idea it was so easy to sell my car for cash!  Sell us your car today regardless of the condition and get some cash.   See our Angie's List Profile Link Below!

When you choose to sell your junk car to us you are making an environmentally conscious decision. Sell your scrap car to us and you will be able to tell that the choice you made was good.  Selling a junk car with us is made nice and easy. One phone call to our junk car buyer and the wheels are in motion.  When selling an old car you can simply remove the license plates and await our junk car hauler. A totaled car that is over 10 years ago is better off being scrapped. Complimentary scrap vehicle removal is available in our junk car quoted price. Free vehicle scrap removal is available in our quoted amount. Do you need a junk vehicle removed? We buy junk cars with same-day pickup. Are you wondering where to junk a car? We have a junk car buyer on hand.
Are you pondering where to scrap a car? We have a buyer of scrap cars on hand. If your junk car has been sitting around awhile, you can ask your neighbors where to sell a junk car—they'll find one! Calling a scrap car hauler who buys junk cars is often the best available option. Are you asking yourself where to sell a junk car for cash? You have found it—and junk car towing is included!  We are where to scrap a car! You have found the best junk vehicle removal option in the area! Ask around among those of us involved with old car scrap for what your vehicle is worth. When deciding where to scrap my car, you may encounter businesses of varying sizes. Do you have a car that is junk? Appease your neighbors by scrapping it with a provider who buys old cars. When scrapping a car you should consider whether a service provider who junks cars is environmentally conscious.
Are you wondering who scraps cars for immediate cash in the Columbus area?
Is selling a scrap car a difficult process? No! One call to our office and half the process is already completed.
Who buys scrap cars that are wrecked or damaged? We will buy the vehicle regardless of the condition.
We pay cash for junk vehicles with towing included in these zip codes:
43002, 43004, 43008, 43015, 43016, 43017, 43021, 43023, 43026, 43035, 43040, 43044, 43054, 43062, 43064, 43065, 43068, 43074, 43081, 43082, 43085, 43103, 43105, 43109, 43110, 43113, 43116, 43119, 43123, 43125, 43126, 43137, 43140, 43146, 43147, 43201, 43202, 43203, 43204, 43205, 43206, 43207, 43209, 43210, 43211, 43212, 43213, 43214, 43215, 43216, 43217, 43219, 43220, 43221, 43222,  43223, 43224, 43227, 43228, 43229, 43230, 43231, 43232, 43235, 43240, 43268
<a href="http://www.cityslick.net">Local Advertising Network</a>
11 W. Weber Rd. Columbus OH 43202