How To Scrap A Car for Cash in Columbus
Call our auto buyer at (614) 715-5005. When auto recycling of junk cars in Ohio the vehicle title and ID are required. We buy junk cars that are damaged, wrecked and non-running. Our buy my junk car service is quick and easy. We pay cash for junk cars in any physical condition.   If you are wondering where to get cash for my car, then you have found it.   The process involved in paying you for scrap cars is much easier than you may realize.  The condition of the vehicle is of little concern when getting cash for wrecked cars.  Get fast damaged car removal and scrap vehicle hauling service by calling us today!  If needing damaged vehicle removal services, simply give us a call.   We are standing by to get you paid fast for cars in any type of condition.   Our junk car buyer will provide you a junk car quote right over the phone. Complimentary scrap vehicle removal is available in our quoted price reflecting the value of a scrap car.   We will provide you money for a junk car and pick it up today. Those of us who pay money for a scrap car can tell you about the value of your junk vehicle.  We are people that buy junk cars, it's as simple as that.  Those seeking cash for a salvage car are advised to contact Columbus Scrap Cars ASAP!
We buy them all: junk cars and wrecked cars alike. Our junk car hauler is on the way!
Call us for a junk car quote today and have that piece of junk hauled away!
We will handle the junk vehicle removal of your car in a timely manner.
We junk cars for cash with same-day pickup usually available.
We buy junk cars in Ohio quickly and the towing is included.
As a local, dedicated 'junk my car' service provider — we give you a price over the phone.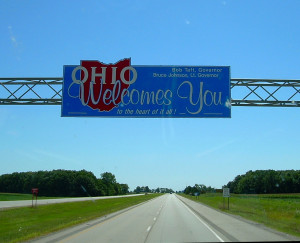 Frequently Asked Questions:
Where can I find a local buyer of scrap vehicles?
You have found them right here! We are a Columbus-based scrap and junk car buyer. Call us today @ (614) 715-5005.
Why has the price for scrap cars has declined? The value for scrap vehicles is based on the global market for commodities. Currently the price of scrap steel that is recycled toward the manufacturing of new steel is low due to excessive supply, low demand and China's domestic output.
Will the scrap car buyer provide you a quote over the phone? Yes. We provide you a price for your car, truck, van or SUV right over the phone. Complimentary vehicle towing and removal is included in the junk car quote.
After you receive a quote for an old car, how long until pick up? Typically we need a couple hours of advance notice to pick up your old vehicle. For same-day service we recommend contacting us before 1PM during the week and by Noon on Saturday. Next-day "cash for cars" pick up can always be scheduled.
Where should I scrap a car for cash? We are among many local service providers. Columbus Scrap Cars is a great option since we are a local scrap vehicle buyer, offer fast-service and are committed to eco-friendly recycling practices. Components are either resold "as-is" to benefit vehicles that are still on the road, or remanufactured into "like-new" aftermarket components. The many metals and fluids contained in the car are ultimately recycled to allow for new material manufacturing.
Are you a locally based scrap car buyer? Yes. We are located in Franklin County and are proud to be a "green" operation serving the greater Columbus area.
Is a scrap car hauler the best option for disposal of an unwanted car? If your vehicle is still running and can be safely driven, we recommend selling it privately to someone looking for transportation. Our focus is on end-of-life vehicles, which are predominately non-running, damaged or wrecked.
What items do I need to sell a scrap car?  Those needing scrap car removal must be sure to locate the title to the vehicle or get one from a local title office and have a photo ID.
What effects the value of a junk car? There are several factors that influence the amount of cash you can receive.  The age of the vehicle is a factor since the demand for used components is strongest for models that are still on the road currently. For example, there is higher demand for components from a 2006 model vehicle than there would be for a 1998 model (an 18 year old car). The size of the vehicle is another factor since there is a higher volume of scrap metals present such as steel, aluminum, copper etc…
Is a memorandum title OK to use? No. A memorandum title is used solely for the purpose of allowing a vehicle owner that has a lien (making payments still) to register the vehicle. We need a "clear" title to purchase it.
Do you sell used auto parts?  No.
What are the expectations of the vehicle's condition? We expect the vehicle to be mostly complete with some damage. We expect it to be "towable", meaning it has wheels.
What if I do not have my keys?  The keys are not needed.
I own an apartment building and a former tenant abandoned a car on the property.  Are you able to pick it up?  No. In order for us to pick up a car the owner of it must be present and have the title. Call your local authorities for instructions on the proper paperwork needed for abandoned junk or scrap vehicles left on your property. Since you don't own the vehicle, we are unable to purchase it from you.
What should I do with my license plate(s) after I sell my junk car? You can remove the license plates from your car and return them to the DMV or we will dispose of them for you.
Where can I get a copy of car title in Columbus? There are four Columbus area (Franklin County) title offices. Click this link for locations.
We will provide you money for a salvage vehicle and pick it up today. Those looking for money for a junk car are advised to contact our salvage car buyer ASAP. Don't leave that old ride sitting there—get paid from a wrecked car buyer for the vehicle. Are you wondering where to obtain money for a junk car from car buyers?  Are you wondering where to receive cash for junk car scrap? Our scrap vehicle buyer will provide you money for a junk car and even pick it up for you.
Top common terms used in junk car removal & auto recycling:
Abandoned car: A vehicle that has been stationary or "left behind" by the owner. Many of these are left on the street and retrieved by the local municipality. A common problem for landlords, whose tenants may leave a non-running car behind during a move.
Auto recycling of junk cars: The process by which a motor vehicle that is no longer serviceable is recycled and disposed of.
Buyer of junk cars: Many of these individuals or outfits include scrap yards, used component recyclers or auto crusher or shredder facilities.
Buy used cars for scrap: This is a service performed by an auto recycler or scrapper who buys unwanted vehicles and recycles them.
Cash for scrap vehicles: When a car, truck, van or SUV has reached "the end of the line" and is no longer serviceable, an individual or company will pay a price to remove it.
Curb Weight: The weight of a junk vehicle or scrap car without any passengers–but with most of the auto components present.
Cash for cars: The process where an old vehicle is sold to a junk or salvage facility or buyer, typically paid in cash. The requirements in the State of Ohio are possession of the vehicle title.
Damaged car removal: Refers to the method of which a scrap vehicle is transported, typically via towing by a scrap car hauler.
End-Of-Life Vehicle: A car, truck, van or SUV that the owner has determined to salvage or scrap.
Junk car: Also known as a scrap car is a vehicle that is extensively damaged or needs repairs that are greater than its value.
Free Towing: The majority of junk car buyers and COD car buyers will include free regional pickup of the car as a complimentary service included in a junk car quote. This is usually conducted using a tow truck, vehicle with car trailer or flatbed vehicle.
Junk car quote: The anticipated amount that a scrap vehicle buyer will pay you for a motor vehicle that is either non-running, damaged or unwanted for some reason.
Non-running vehicle: A car that is unable to function. The majority of vehicles marked for salvage involve this type of end-of life vehicle or (ELV).
Quote for a junk car: The price given to the seller of a junk vehicle; it may be over the phone or in-person.
Sell junk car: The process of relinquishing ownership of a vehicle to a buyer of scrap cars or "cash for cars" firm.
Salvage Title:  An alternate type of vehicle categorization. Often assigned to a car involved in an accident, or is damaged to a point where not easily repairable. When a junk car buyer purchases an ELV it will ultimately be labeled as "FOR DESTRUCTION" across the front of the salvage certificate of title, and sent to the.
Salvage car buyer: Someone who buys scrap vehicles for reuse, recycling, components, or scrap purposes. (see scrap yards that buy cars)
Scrap a car for cash: An expression for a vehicle owner's decision to sell an old, likely inoperable vehicle.
Scrap yards that buy cars: Automotive recycling and scrapping providers in the business of disposing of junk cars. They may offering towing, also referred to as junk car wrecking service as well.
Selling a scrap car:  The process of signing over the title (ownership) of an end-of-life-vehicle to a recycler.
Totaled car: Term that is equivalent to what an auto insurance company refers to as "a total loss". Usually these are severely damaged in an collision and are in a condition that is too costly to consider repairing.
Value of a scrap car: The amount of money a seller can receive for "scrapping a car" or "junking a car". The value can vary among buyers. For example, a mechanic type may determine a junk vehicle has increased value if they have the same model currently and has or will have a need for the components for replacement.
Vehicle title: The document issued by a governing body that signifies details such as the owner name, dates, and mileage; it must be present to legally sell a car for cash.
Wrecked vehicle buyer: Specializes in buying wrecked cars. They could be a tow company who scraps cars, an auto body shop that repairs and resells, or other junk and scrap vehicle recycling outfit.